Jasmine & Passionflower Luxe Moisturizer
$52.00
Restore topical hydration with this opulent and superbly moisturizing Crème that drenches skin in a monsoon of exotic butters and floral botanicals. This powerful skin hydrator comforts and pamper with rich lipids, plant based Hyaluronic Acid and Ceramides that replenish and fortify. Recommended for use whenever you desire a burst of hydration, this rejuvenating Crème offers amplified skin refinement and nourishment.

SIZE:
2 floz / 60ml

RECOMMENDED FOR:
Skin Type: Mature, Dehydrated, All Skin Types
FEATURED INGREDIENTS: Sodium Hyaluronate; Passion Flower Extract; Ceramide Complex; Jasmine Butter is an opulent blend of Jasmine Sambac Flower Oil and non-GMO Soy Butter. This combination creates a soft, creamy butter base with an astounding natural jasmine aroma that is easily absorbed to provide intense nourishment to skin and hair. Jasmine oil is known to have soothing properties that can help comfort irritated, itchy and dry skin without causing unwanted breakouts.

---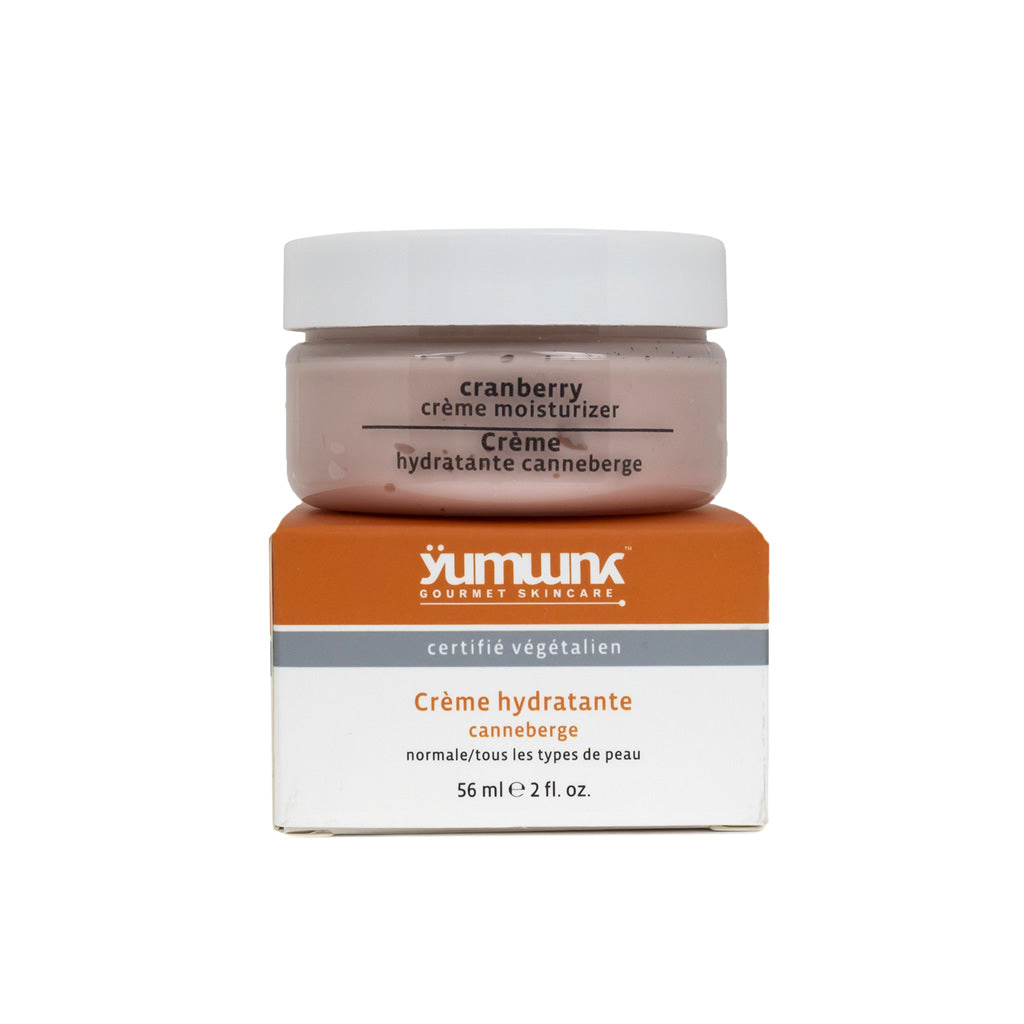 Cranberry Creme Moisturizer
$52.00
Cranberry Crème Moisturizer is rich in nutrients and antioxidants that encourage healthy, vibrant skin. Cranberry Extract, Amazonian Butter, BioActive Antioxidants, Omega-3, Omega-6, and Vitamin E help reduce dryness and repair cellular damage. Excellent for dry, devitalized skin, this moisturizer also contains Pure Oils and Vitamin C to help deter free radicals, combat signs of aging.

SIZE:
2 floz / 60ml

RECOMMENDED FOR:
Skin Type: All | Dry | Mature | Normal | Sensitive
FEATURED INGREDIENTS:

AMAZONIAN FRUIT BUTTER - helps the skin retain water by creating a protective film. BLUEBERRY OIL - extracted from blueberry fruit is known as a powerful antioxidant. COENZYME Q10 - to improve appearance and texture of skin. Raspberry Oil Fruit extract has potent antioxidant properties and antibacterial properties CRANBERRY OIL - Cranberry (Vaccinium Macrocarpon) Oil is derived from the seed of the cranberry red berry. The oil has potent antioxidant abilities.
---
Bilberry Leaf Matte Moisturizer
$51.00
Anti-oxidant rich daily protection crème, Bilberrry Leaf Matte Moisturizer contains natural source vitamins and minerals that aid in the balance of oily skin. Soothing Rosemary Leaf, Licorice Root Extract and Organic Aloe Vera nourish-leaving skin feeling smooth, non-greasy and vibrant looking. This unique moisturizer absorbs excess oil, sweeping it away from potentially clogged pores. Best suited to those who experience combination, oily T-zone, or oily, acneic skin.

SIZE:
2 floz / 60ml

RECOMMENDED FOR:
Skin Type: All | Normal | Oily | Combination
FEATURED INGREDIENTS:

BILBERRY LEAF EXTRACT - is know to be an antioxidant. CALENDULA EXTRACT - is a medicinal plant that is known for its antibacterial and antioxidant properties. SODIUM PCA - is naturally found in the skin and is a good humectant as it attracts and retains moisture. SPINACH POWDER EXTRACT
---
Inca Inchi Moisture Quench
$52.00
Stimulate elastin, boost the epidermal-dermal junction, visibly improve fine lines, tighten, firm and fortify. Moisture Quench is a rich moisture crème that attracts and maintains moisture binding humectants and wrinkle smoothing actives which dramatically improving hydration levels. Omega-rich Inca Inchi Oil preserves the cutaneous lipidic balance avoiding keratinization while high molecular weight proteins, derived from Argan, form a network having a high affinity to the skin's surface, resulting in an immediate and perceivable tightening effect.

SIZE:
2 floz / 60ml

RECOMMENDED FOR:
Skin Type: Anti-Aging | Mature | Combination | Sensitive +
FEATURED INGREDIENTS:

ULTRA FILLING SPHERES - Hyaluronic Acid and Konjac Root Extract increase water absorption, with long-lasting moisturization. Smoothing of fine lines and deep wrinkles. INCA INCHI LIPACTIVE - Softens and protects skin, preserves lipidic balance. SYNIORAGE - Increases growth of keratinocytes.
---