Organic Yucca Shave Creme
$31.00
Yüm for Men's non-foaming shave crème makes precision shaving easy when trying to maintain sideburns and other facial hair. Get an ultra-close, smooth shave with this naturally based shave crème. Organic Yucca Extract penetrates the hair shaft with natural moisturizers that condition both your skin and your beard. Mushroom and German Chamomile Extracts aid in reducing inflammation while Organic Arnica hydrates, providing superior skin conditioning and comfort while shaving. Aerosol-free, earth friendly packaging.
RECOMMENDED FOR:

Skin Type: All | Normal
FEATURED INGREDIENTS:

* CRANBERRY OIL - Cranberry (Vaccinium Macrocarpon) Oil is derived from the seed of the cranberry red berry. The oil has potent antioxidant abilities as it contains polyphenols. * YUCCA EXTRACT - - is a potent anti-oxidant, anti-inflammatory, anti-irritant, anti-bacterial and anti-fungal that revitalizes and calms the skin. * MUSHROOM EXTRACT - reduces sensitivity and nourishes the skin..
---
Blue Chamomile Cleanser
$30.00
Harmonizing Extracts of Blue Lotus and German Chamomile soothe and de-stress skin in this ultra purifying Cleanser. Organic Green, Black and White Teas deliver a triple burst of powerful antioxidants to protect the skin from harsh environmental conditions. Ideal for today?s man on the go, this cleansing formula quickly and effectively dissolves oil and dirt from pores without stripping essential nutrients necessary for your skin to retain balance.
RECOMMENDED FOR:

Skin Type: All | Mature | Normal | Oily | Combination
FEATURED INGREDIENTS:

BLUE LOTUS EXTRACT - contains bioflavanoids which have powerful anti-oxidant and anti-inflammatory properties. GERMAN CHAMOMILE EXTRACT - German Chamomile Extract is known to have healing and soothing benefits. MILK THISTLE EXTRACT - Milk Thistle Extract is a member of the daisy family and helps to fight free-radical damage.
---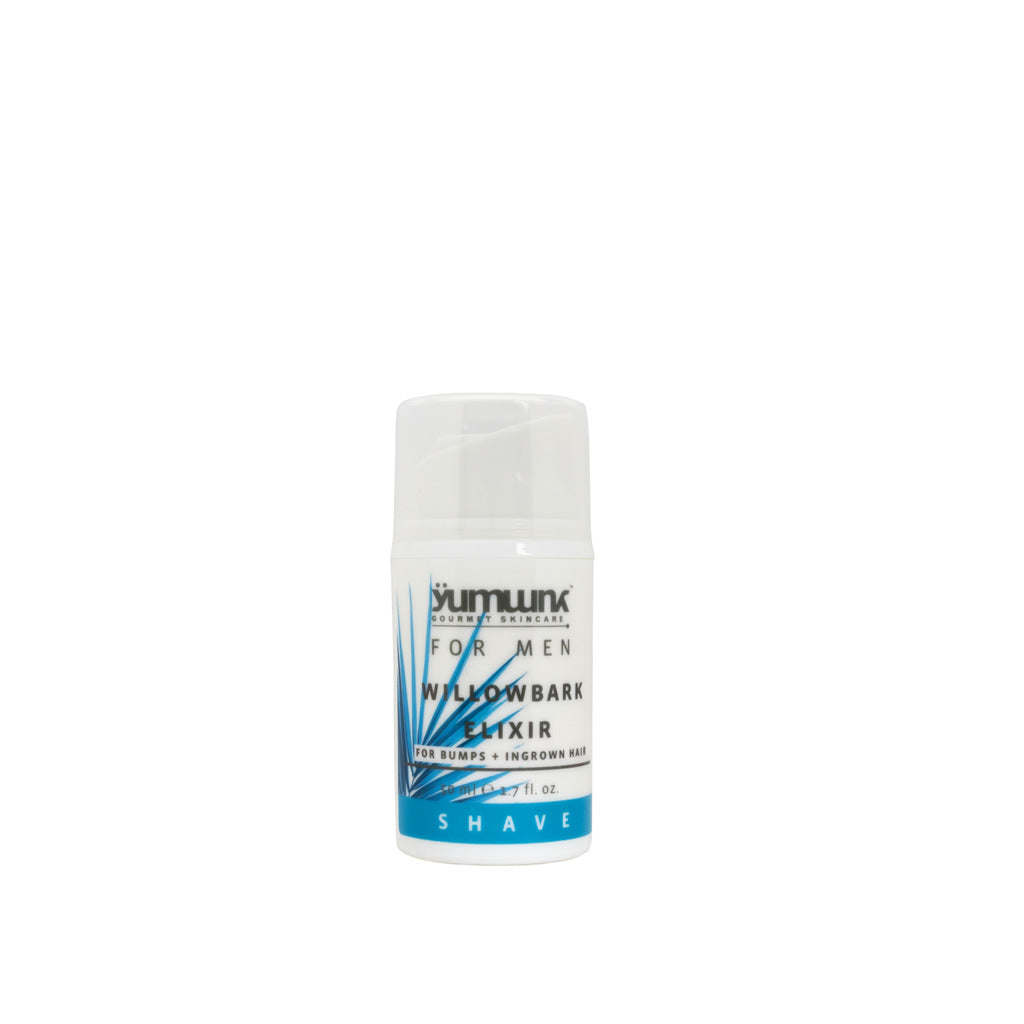 Willowbark Elixir for Ingrown Hair
$31.00
Smooth away razor bumps and ingrown hairs with this superb serum that softens and smooths imperfections. Organic Lavender Alcohol, Lactic and Salicylic Acid help clear pores and neutralize bacteria which often accompany ingrown hair and shaving bumps. A therapeutic aroma derived from Camphor and Lavender make this treatment suitable for both Men and Women.
RECOMMENDED FOR:

Skin Type: All | Dry | Mature | Normal | Oily | Combination | Environmentally-stressed
FEATURED INGREDIENTS:

LACTIC ACID - is an alpha hydroxy acid extracted from milk that gently exfoliates devitalized skin. SALICYLIC ACID - is one of the most beneficial form of alpha hydroxy acid. MAQUI BERRY - One of the highest antioxidant polyphenol rich berries.
---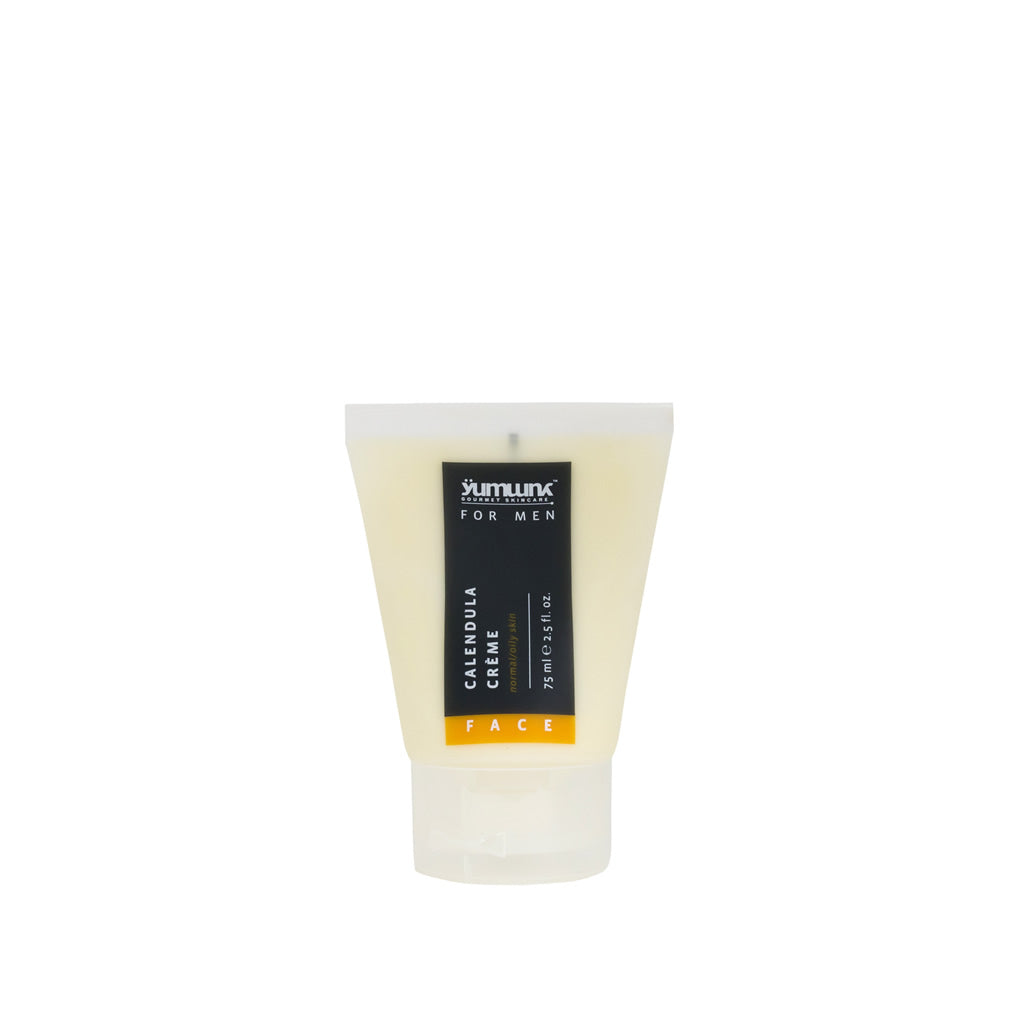 Calendula Creme for Oily Skin
$37.00
Purify skin of imperfections, blackheads, discoloration and blemishes with the aid of Echinacea Extract and Tea Tree Oil found in this daily use Moisturizer for normal to oily skin. Calm and soothe eruptive skin with powerful Chamomile, Yucca and Arnica Extracts. Establish equilibrium using this oil absorbing gel-based Crème rich in Natural and Organic Extracts. Maintain softness and all day hydration without the oily, greasy feeling often associated with moisturizers.
RECOMMENDED FOR:

Skin Type: All | Normal | Oily | Combination
FEATURED INGREDIENTS:

ARNICA - is widely used as a salve for bruises and sprains. CALENDULA EXTRACT - is a medicinal plant that is known for its antibacterial and antioxidant properties. ECHINACEA EXTRACT - offers antibacterial and anti-inflammatory properties. TEA TREE OIL - is a natural anti-septic and anti-bacterial agent that combats blemishes and balances oil production.
---